Post by derek704 on Sept 14, 2014 23:09:14 GMT -5
I had just finished writing for the last hour and was about to hit post when my computer crashed. I'll retype it best I can, saving it along the way to avoid losing it again. My parrot Chili and I have been together since 2002. I was ten at the time, and will be turning 22 this Thursday. I am reluctant to find her a new home, but she is too unhappy in our current situation. She is terribly lonely, and has been for many years since she lost a companion Quaker (just her friend, not her mate) to my sisters cat back in 2006. I have been off at work and college for the last 4 years, and am still in the process of getting my degree. Even when I am home, I cannot be with her at all times. She gets most of her enjoyment staring out the window all day watching squirrels, rabbits, dogs, and people walk by. When I come home from work or school, she waves at me through the window and says hello. She has had many near death experiences, a dog punctured her lung in 2003, she was scalped by a ceiling fan in 2006, broke her beak almost completely off in 2008, and suffered a skin condition in 2009 that left her breast featherless. She is loving, moody/aggressive, excitable, curious, is easily scared by new objects, and absolutely loves warm temperatures 76-80 degrees. Not an outdoor bird.(She sometimes gets to hang out in the humid bathroom during showers and loves it:P). I've really wanted to buy another bird to keep her company, but on a broke college student budget, that would not be the best idea. She comes with a HUGE cage that would probably fit a macaw, along with a smaller black one that she has spent most of her life in, and a 50lb supply of food. She has been on a quality pellet diet most of her life, and loves fresh fruit. She says "Hello" and whistles but not much else human wise.
I am about to be home less than ever, and am seeking a loving, patient home with other avian members, to help bring joy back into my baby's life. I just cant stand to see her miserable anymore... The companionship she has provided me over the years will never be forgotten, and her happiness is more important to me today than her companionship. I'll hate to see her go, but I know it is for the better. She isn't happy, and constantly lets me know it. I haven't decided on a fee yet, though compensation would be greatly appreciated. Ah yes, I live in the Dallas, TX metroplex.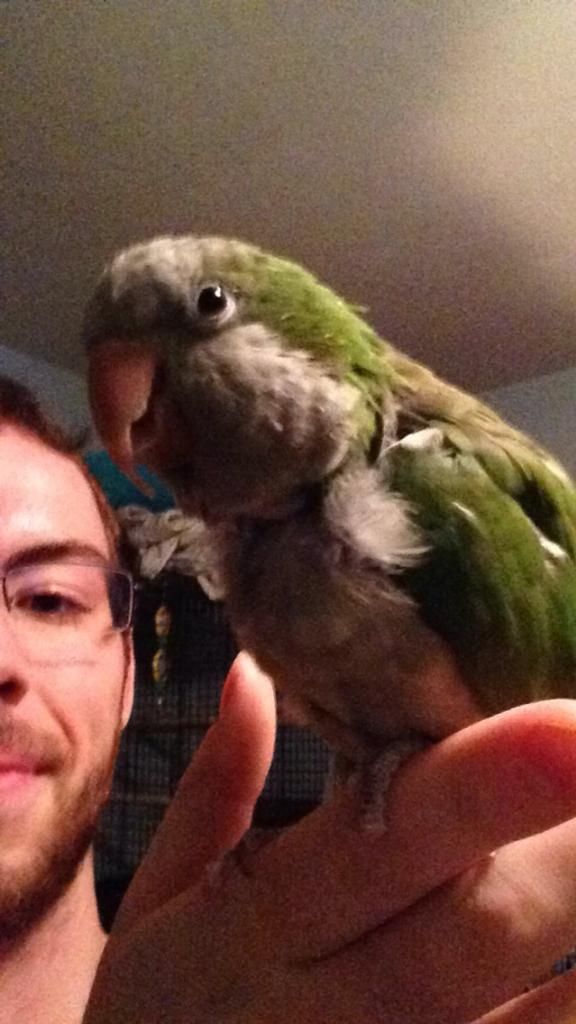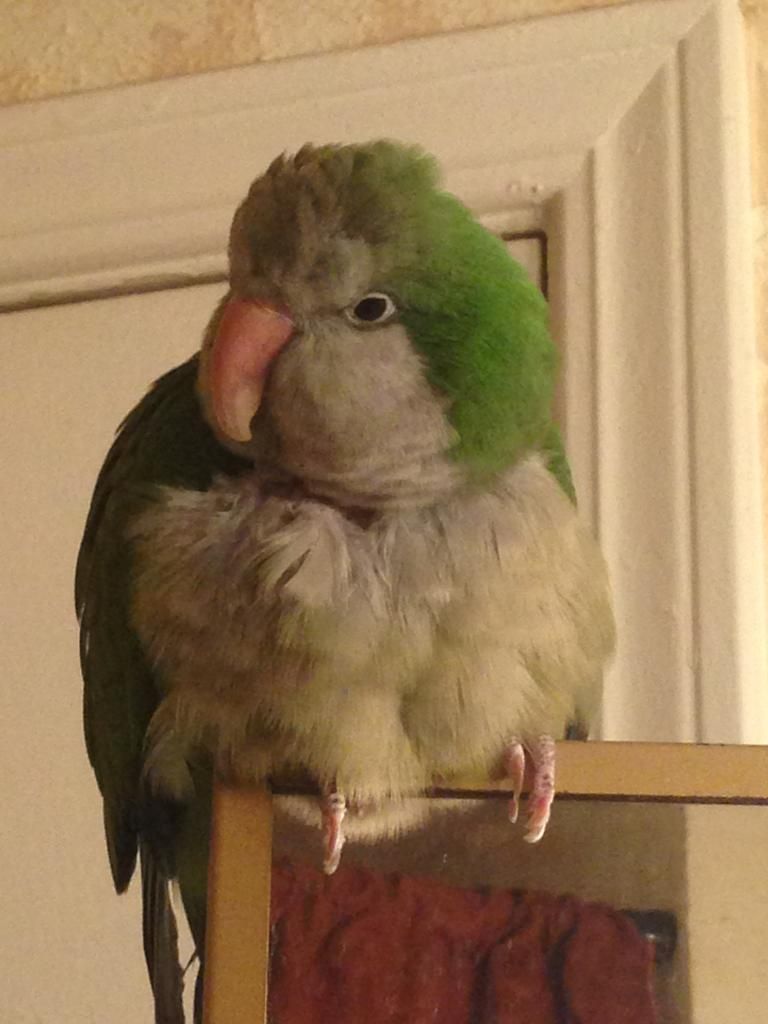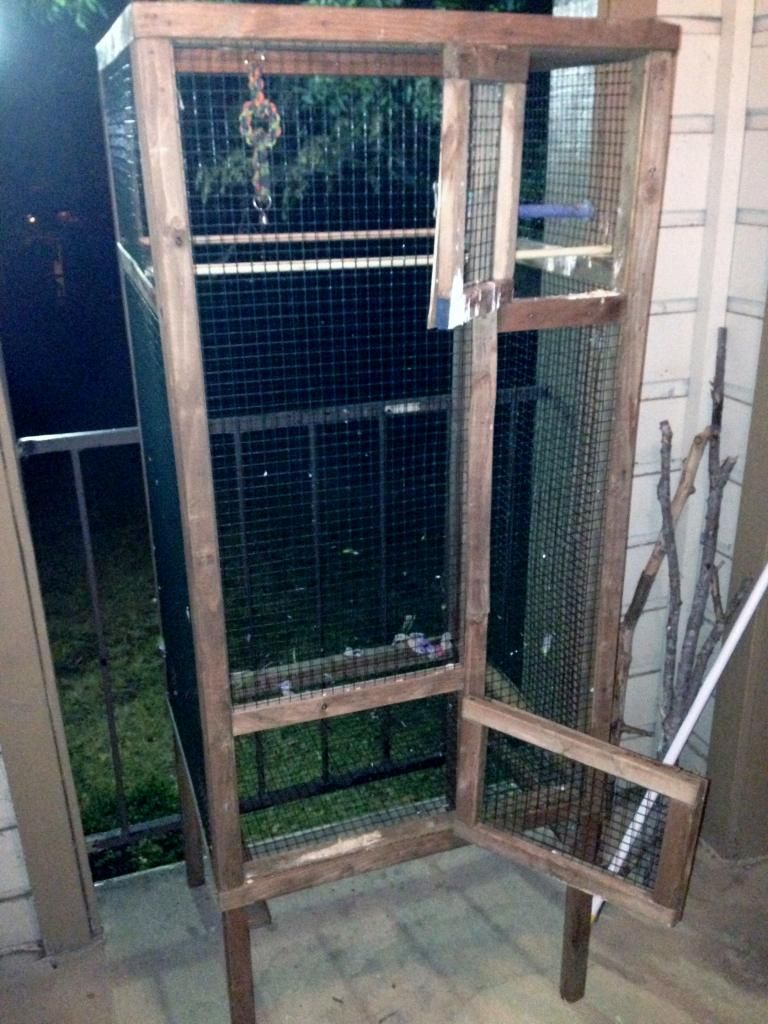 (After a bath)